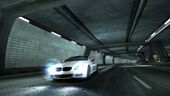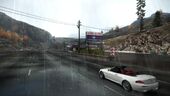 East Gorge Freeway
is a large highway in
East Gorge Canyon
in
Need for Speed: Hot Pursuit (2010)
.
Overview
Like most freeways in Seacrest County, East Gorge Freeway contains long-drawn-out curves, tunnels, a petrol station and a construction site, where a large bridge is being built to cross Lewis Lake. No notable shortcuts are known in this area.
Intersections
Ad blocker interference detected!
Wikia is a free-to-use site that makes money from advertising. We have a modified experience for viewers using ad blockers

Wikia is not accessible if you've made further modifications. Remove the custom ad blocker rule(s) and the page will load as expected.