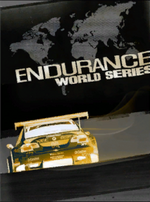 The
Endurance World Series
is a career event featured in
Shift 2: Unleashed
. It is a career event that is unlocked when players reach Level 12, which also unlocks the Modern A career.
High-performanced cars can compete in this event. All races in this event last for 20 laps. Events take place in BRNO Circuit, Mount Panorama, Road America, and Suzuka Circuit GP. The series ends with a race in Spa-Francorchamps.
Endurance Challenge of Champions will be unlocked upon completing 3 races in this series.
Events
Ad blocker interference detected!
Wikia is a free-to-use site that makes money from advertising. We have a modified experience for viewers using ad blockers

Wikia is not accessible if you've made further modifications. Remove the custom ad blocker rule(s) and the page will load as expected.