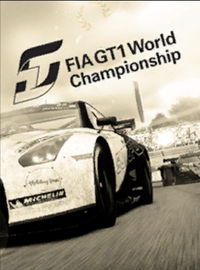 The FIA-GT1 Championship is the final career event in Shift 2: Unleashed for the whole career mode in the game. The event consists of 10 stages. The first 3 races take place in Suzuka Circuit GP, Silverstone GP and BRNO Circuit, meanwhile the next 3 races are staged in Dubai Autodrome GP, Circuit de Spa-Francorchamps and Nürburgring GP, and then the three semi-final races are held in Monza GP, Mount Panorama, and Mazda Raceway Laguna Seca, until the final race; at Zolder.
The event's rival is Jamie Campbell-Walter. Upon defeating him, a Nissan GT-R GT1 is given as a reward and the final cutscene will be played.
Races
Ad blocker interference detected!
Wikia is a free-to-use site that makes money from advertising. We have a modified experience for viewers using ad blockers

Wikia is not accessible if you've made further modifications. Remove the custom ad blocker rule(s) and the page will load as expected.