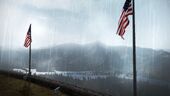 Fairview Road
is a highway passing through
Eagle Crest
in
Seacrest County
in
Need for Speed: Hot Pursuit (2010)
.
Overview
Fairview Road features plenty of landmarks such as a large logging, a town with a big hotel and restaurant. Both the logging and restaurant are located on the remote roads, which can be used as shortcuts. Another notable sight is a lookout at Sperry Lake. Like Cascade Terrace, a SCPD lodge can be found at the highway.
Intersections
Racer Events
Hunted is an event in the Super Sports Pack. The player uses a Gumpert Apollo S as a Racer. It has 3 racers and 2 Bugatti Veyron SS Interceptors from the start. It is a 19.1 kilometer race starting from Fairview Road and ends in Bear Hollow. It is the reverse version of Tough Torque.
Gallery
Ad blocker interference detected!
Wikia is a free-to-use site that makes money from advertising. We have a modified experience for viewers using ad blockers

Wikia is not accessible if you've made further modifications. Remove the custom ad blocker rule(s) and the page will load as expected.