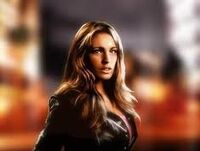 Nikki Morris is a minor antagonist in Need for Speed: Underground 2 but helps the player towards the end of the Career mode.
She is Caleb's second in command and is a well-respected member of The Wraiths. She is good when it comes to racing and never gives up without a fight.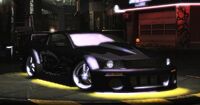 She will eventually defect from The Wraiths, after the player beats the majority of the members in URL races and will help the player in taking down Caleb. Nikki lives in Bayview City.
Car
Nikki drives a Ford Mustang GT.
Trivia
Ad blocker interference detected!
Wikia is a free-to-use site that makes money from advertising. We have a modified experience for viewers using ad blockers

Wikia is not accessible if you've made further modifications. Remove the custom ad blocker rule(s) and the page will load as expected.