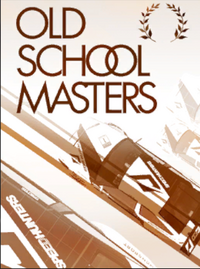 The Old School Masters is the final event in the Retro career of Shift 2: Unleashed. This event has races taking place in Motorsport Arena Oschersleben B Course, Enna Pergusa, Circuit Zolder, and Suzuka Circuit West Course.
The event's rival is Darren McNamara. Upon defeating him, the player will be given the Team Need for Speed Toyota Corolla GT-S (AE86) as a reward.
Races
Ad blocker interference detected!
Wikia is a free-to-use site that makes money from advertising. We have a modified experience for viewers using ad blockers

Wikia is not accessible if you've made further modifications. Remove the custom ad blocker rule(s) and the page will load as expected.