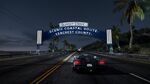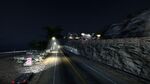 Sunset Drive
is a coastal main road in Seacrest County in
Need for Speed: Hot Pursuit (2010)
, which connects to Grand Ocean Coast at the north, and directly links to Mission Beach at the south.
A tunnel leading to Grand Ocean Road and a residence, which is also accessible through a shortcut, near Mission Beach, are highlighted landmarks on the road.
Intersections
Trivia
At the residence the local radio can be heard.
Ad blocker interference detected!
Wikia is a free-to-use site that makes money from advertising. We have a modified experience for viewers using ad blockers

Wikia is not accessible if you've made further modifications. Remove the custom ad blocker rule(s) and the page will load as expected.